Dr. Perlmutter is gentle and patient, providing the best standard of care imaginable. Our expertise and advanced dental technology will ensure that your treatment is performed efficiently and in the most comfortable way.
ITERO ELEMENT INTRAORAL SCANNER
"We have a NO-GOOP Policy!" our doctor often exclaim. The goopy impression days for dental implants, bridges, and crowns are no more. Using the iTero Element scanner, our doctor take intraoral digital images for our Invisalign clear aligner therapy, as well as our crown and bridge restorative workflows. Our patients enjoy a more comfortable experience that produces longer-lasting, higher-quality dentistry!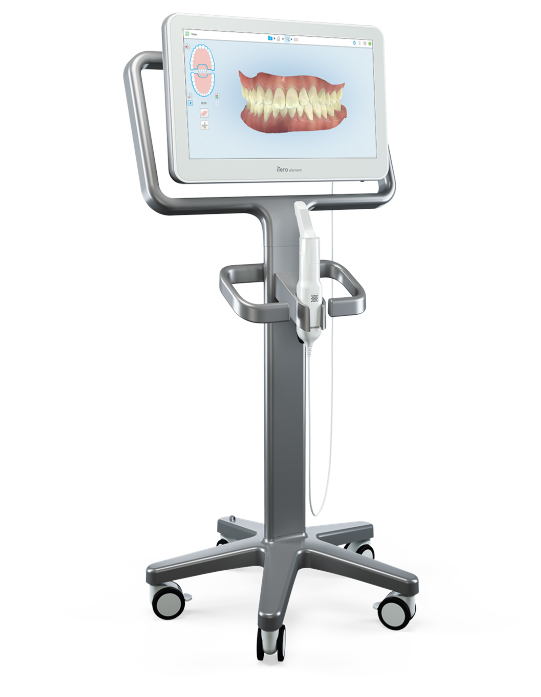 The Itero is a digital scanner that offers an excellent means for visualizing restorative dentistry treatments- from crowns and bridges to veneers, onlays and orthodontics.
For Invisalign, the iTero can display a simulation of what your smile will look like before, during and after your Invisalign treatment.
You do not have to worry about goopy uncomfortable impressions. The scan is painless and over in a matter of minutes with no goop or gagging.